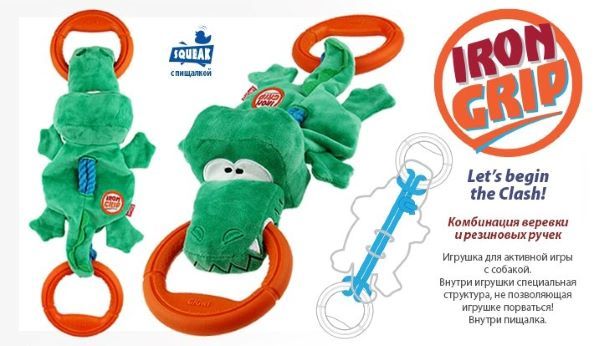 For Medium/Large Breeds.

Features:
Iron Grip rope toys feature a comfortable handle for you to play an invigorating game of tug-of-war with your dog. Each Iron Grip also features a squeaker for your dog's entertainment.
Iron Grips keep the rope hidden in a fun animal design and are built with strong rope.
Petsy Tips:
Rotate your dog's toys weekly by making only a few toys available at a time. Keep a variety of types easily accessible and watch out for any of your dog's favorites such as plush teddy. You may want to leave this out for your dog all the time.

Size : 50*17*10 CM