Description
Tu Meke Friend Air-Dried Dog Snack
100% PURE NEW ZEALAND GROWN INGREDIENTS
NO ADDITIVES

NO PRESERVATIVES

NO PROCESSING AIDS
These premium tasty treats make perfect rewards for when your pooch pulls off the perfect trick, or even just does what they are told. They are high in protein, low in fat and their chewiness makes them great for your dog's dental health.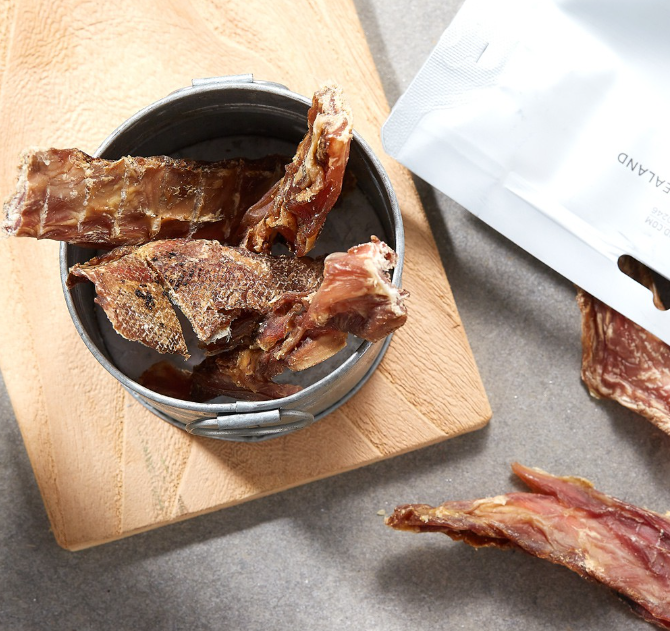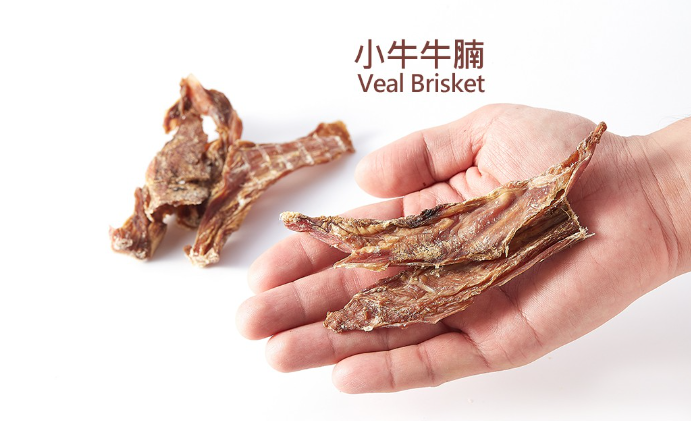 GUARANTEED ANALYSIS
Moisture 5.3%, Ash 5.3%, Protein 69.3%, Fat 18.7%, Crude Fibre 1.2%

INGREDIENTS
100% Veal Brisket - Authentic New Zealand 100% Beef
FEEDING GUIDE
Treats food only. 
To be happy and healthy,your dog needs a nutritious balanced diet, fresh water and plenty of love and exercise.
STORAGE
Store in a cool, dry place away from sunlight.
For freshness, keep zip-locked or in an airtight container. Use within 30 days of opening.
INEDIBLE - Not for Human Consumption